CAVALIER KING CHARLES SPANIEL PUPPIES
This is Winston and Oliver. They both look so much like their daddy. They went to a mother and daughter so they get to see each other during Stallcup family get togethers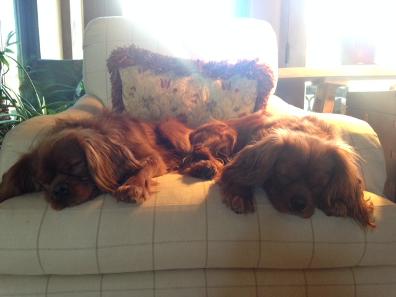 This is our sweet Sergey. He was our baby, then found his forever home with Izzy (black n tan below) and family near by. We miss him so much! Sweetest baby ever!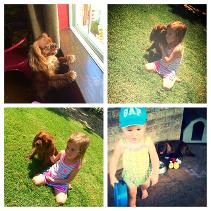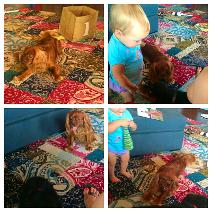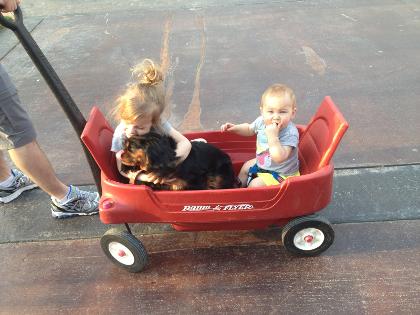 This is Mrs. Rose. She now belongs to Bri and Londell Taylor. Taylor plays football for Oklahoma University. Mrs. Rose is now a Sooners fan. What a beautiful family! :)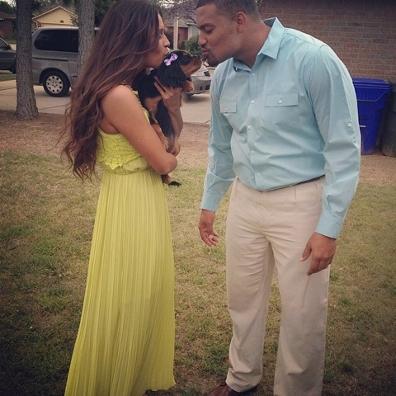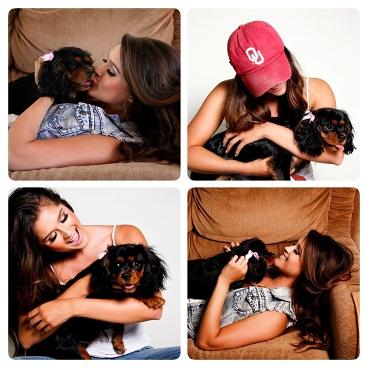 This is such a cute boy! He has moved to Florida with his new family.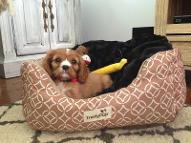 This is one happy boy! He got two puppies for
Christmas!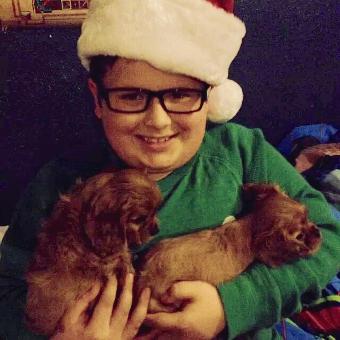 This is Noel on her birthday. Cutest picture EVER!!!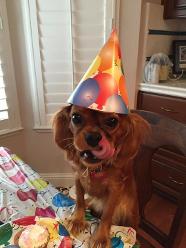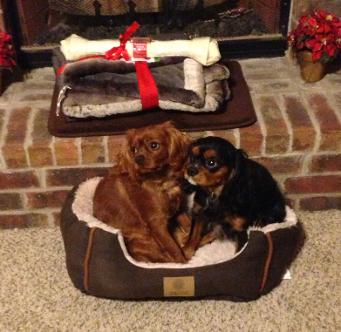 This is Lady Sunset with her new brother. So precious!
This is sweet Posey, with her new owner. Posey now lives in Alameda, CA where she has two other Cavie friends.

Posey's owner Laurie says "She is perfect! Playful, cuddly and we cannot imagine life without her. Snuggling at the end of the day with our tired puppy is a special joy.
She has energized our other two Cavs and has stolen everyone's heart. She is very smart, loves to play fetch (endlessly), and makes us laugh daily."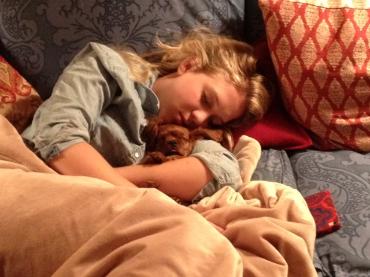 This is the Hopkins family with sweet Sully and Snickers "Joy". They adopted two different litters. These are two very special pups!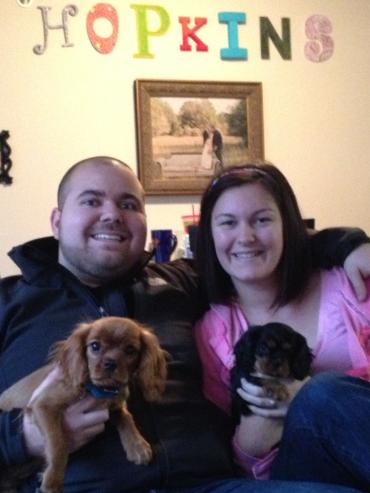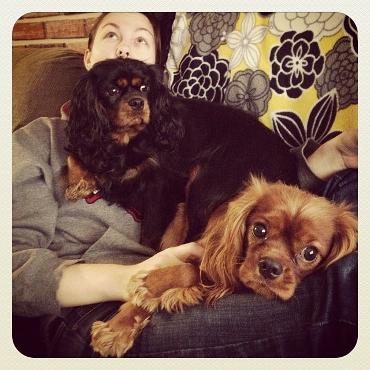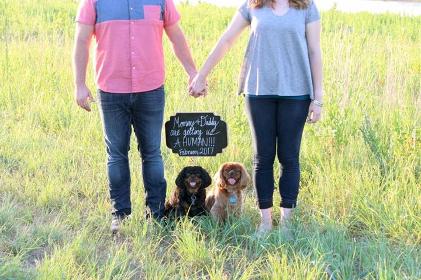 This is sweet Noel. She lives with her new mommy, Lisa, in California.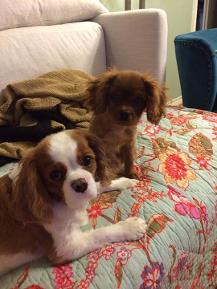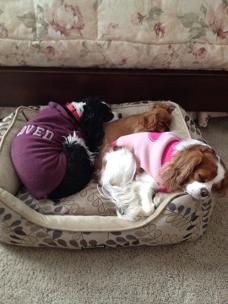 This is cute Copper. He now lives with the Marcontell's. He was a surprise to the momma (on right). What an awesome surprise gift!! They went hiking in the picture on left. They said Copper did great!! :)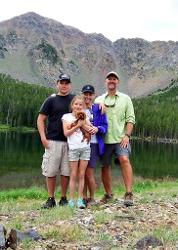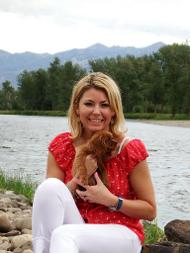 This is the Harvey. He was adopted by the Cree's and just in time for engagement photos. Precious family. :)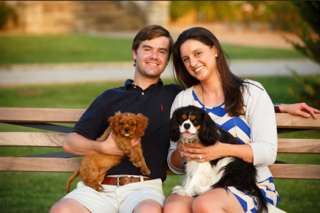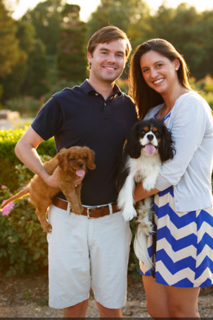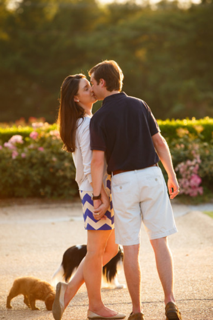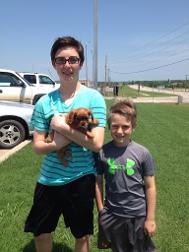 This Quincie, she now lives in Norman, OK with her new family. The Caylors have a new sweet baby!

This is Marybelle with her new family, the Freemans. Marybelle is in good hands, her new dad is a veterinarian and her new momma has plans for her in her small in home breeding program. I have no doubt she is greatly loved! Look at that adorable face!!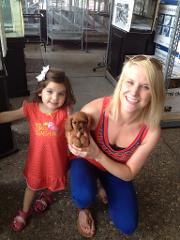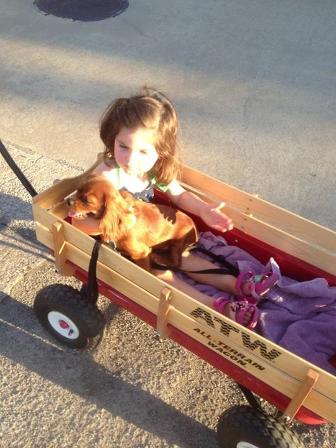 This is the famous Charlie Pike. He lives on Pike Valley Farms. It is a big beautiful place to call home. Mr Charlie belongs to Teresa Pike. As you can see he goes everywhere with her (even the salon). He even has his own facebook page. So look him up and befriend him! It's under Charlie Pike. Isn't he georgeous!!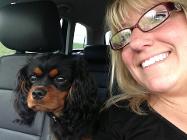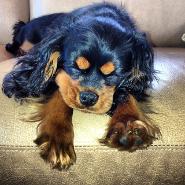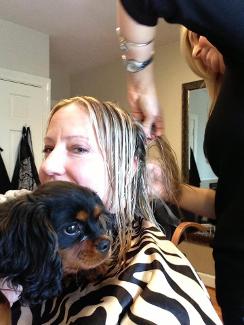 This is Shelly with her two pups from different litters (same daddy) Renezmae and Grantham. Shelly often travels overseas helping the Samaritan Purse. Love what she does for The Kingdom! :)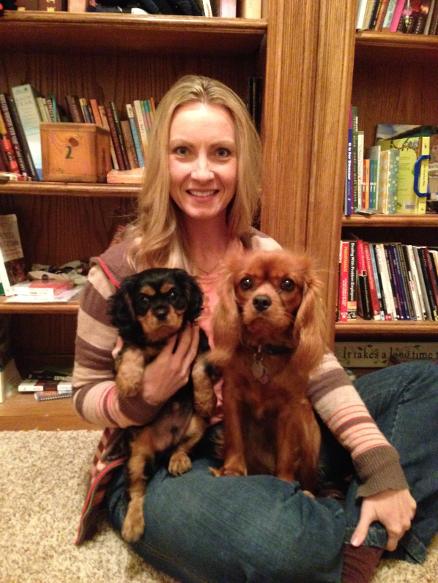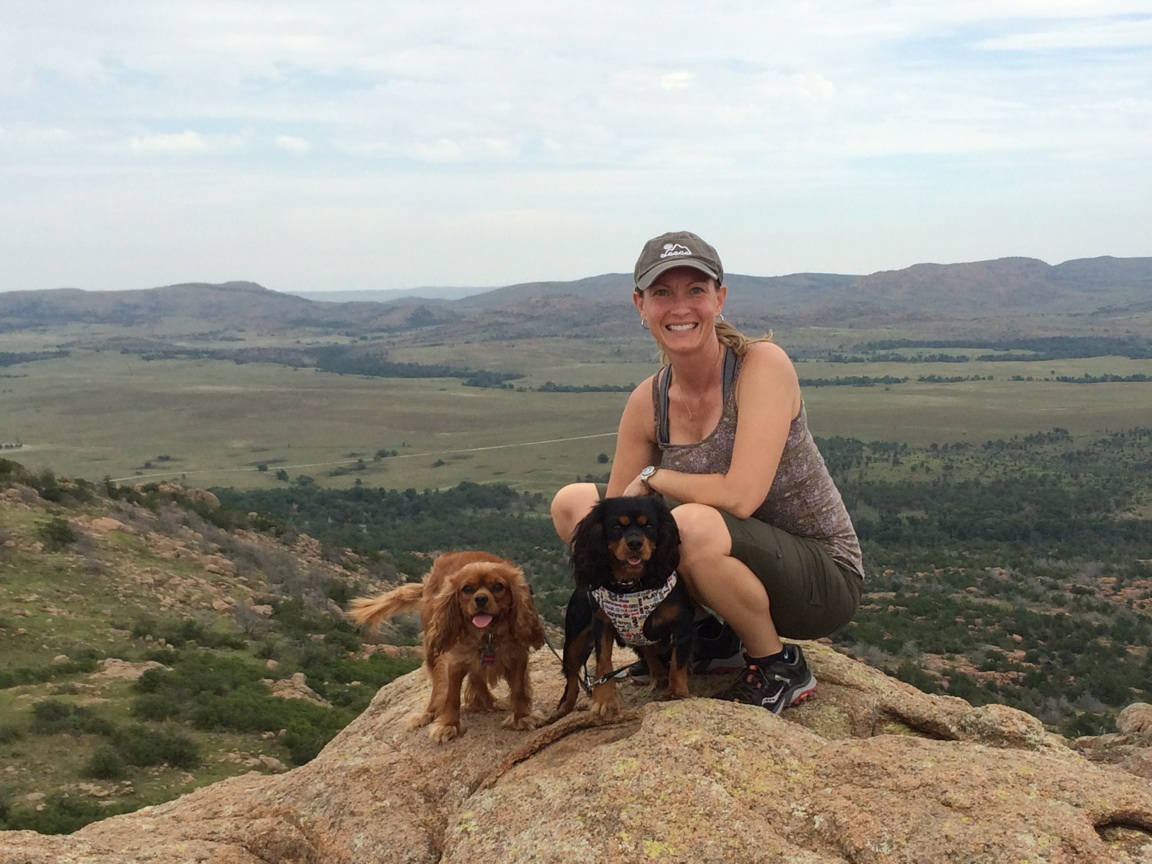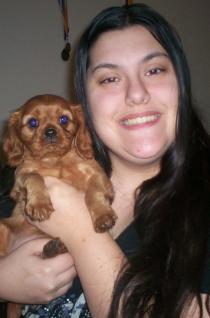 This is Remy with her new "mom" Sondra. Remy is living on a farm with lots of room to romp around. Thank you Sondra for giving Remy such a great home!


"She is more than I ever could have hoped for and I look forward to watching her grow into a beautiful Cavalier." ~Sondra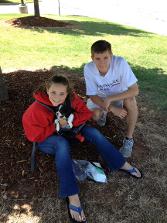 This is sweet Maximus. He is very dear to our heart. I got attached to him before he left. :) We miss you Max!!


This is Sir Bennet. He lives with Dori and four other Cavaliers in South Carolina. He is preparing to be a future sire for a small in home breeding program. His new moms name is Dori, who loves him very much!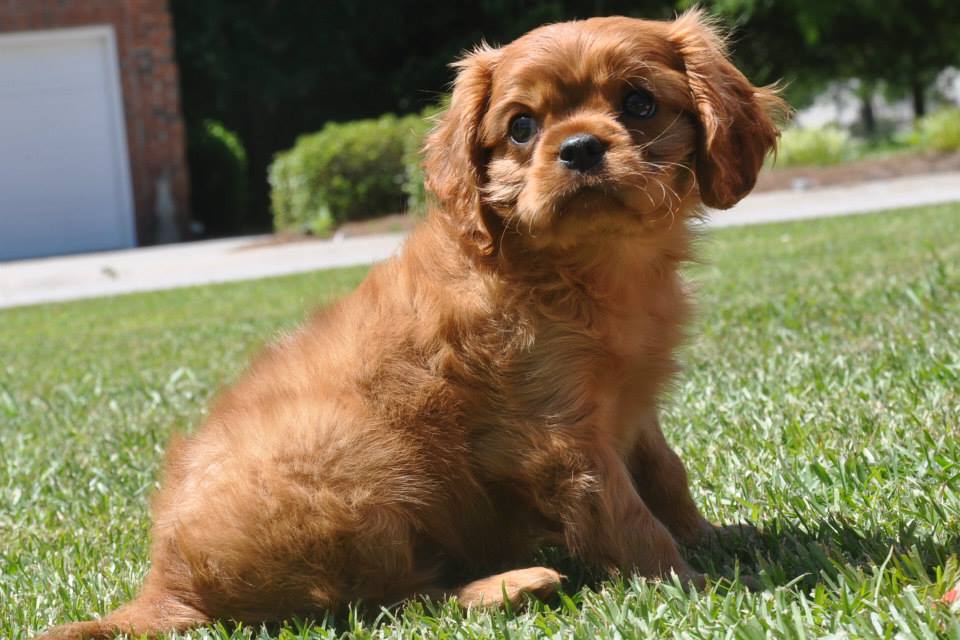 This is Kaycee. She lives in Canada with her family. She grown into a beautiful Cavalier.